A number of articles have been published by me over the years in Racecar Engineering magazine about Formula 1 and FIA Formula One World Championship rules. Many of these appear to be still current at the time of writing although it is impossible to guarantee this as F1 rules change all the time, often several times a year.
As a general guide, the most recently published 'rules' article in Racecar Engineering is that about rules and regulations and their often inexplicable changes. First published in February 2007 and updated every few months since then it is still entirely relevant today.
Overtaking
This article was published in the April 2009 issue of Racecar Engineering. It is by far the most popular, often quoted or reprinted and accessed probably more than any other piece that I have written over the years. I try to keep it updated with significant changes but this is impossible to do with complete accuracy owing to the rapidity of change in F1 rules.
The article about overtaking in an F1 car was published as a two pager, the longest I have written on any one subject and it covered all aspects of doing so on track from driver perspective to aerodynamics and capability of tyres. It has been updated several times since publication first appearing in Racecar Engineering magazine in January 2010. The article was aimed at race engineers and team technical staff to help them understand why overtaking is so hard in F1 racing cars.
Wind Tunnel Testing In Formula One
In 2008 I wrote a two page article for Racecar Engineering that describes my experience of wind tunnel testing in motor sport from vintage racing cars to Group C Sportscars and Formula 1. It is a long article at 8 pages but I have reprinted it in its entirety below so that you can read it here or download the pdf if you wish to keep it.
It was originally published in Racecar Engineering magazine in 2008, republished several times since then and even translated into Italian by an avid fan.
F1 Aerodynamics: Reflections On A Career In Wind Tunnel Testing
This is an extended version of my previous article published in Racecar Engineering magazine. It was written when I retired from full time work and under contract not to publish anything like this for a period of two years. I decided the opportunity had come and gone and that I was very unlikely to write such an article again.
The article was written in January 2014 and is around 5,000 words long; it is still entirely relevant today and my views on F1 aerodynamics remain unchanged. If you wish to read the original article (and I hope that you do) then click here: https://racecarengineering.com/formula-one-aerodynamics
Racecar Aerodynamics: Insights Into The Design Of Racing Cars Today And Yesterday
This is a 7 page article that I originally wrote for the Racecar Engineering book 'The Art of Racecar Design' in January 2014. It covers how racing car aerodynamics changed from 1950 to 2010. Only the 2013 cars have been with us for more than five years so all the pictures are of cars post 1999 with most being from later than that. It is still entirely relevant today, perhaps with the exception of F1 rules changes in 2009.
who is the youngest f1 world champion
Jenson button – At the age of 21 years and 288 days Button became the youngest driver to win an F1 race as he claimed the chequered flag in Hungary having started from pole position. He is also the second-youngest driver ever to compete in Formula 1, behind Max Verstappen.
Lewis Hamilton – Hamilton is just about to turn 32, but in terms of days he remains younger than Vettel (358 vs 367) and Button (360). If we were to take away the time spent as a third driver before entering F1, he would actually be the youngest ever champion.
Custom Race Medals for Racing Cars
The popularity of racing cars has made more and more people fall in love with them. It is common for racing clubs to organize events for racing enthusiasts, and to create
custom race medals
for both the championship and the contestants. The advantage of customizing race medals is that the club name, logo, and event time can be customized on the medals when customizing. This is not only a way to promote the club, but also a way to commemorate the race. It is also a good idea for those who love racing competitions to collect racing medals, which will be a very interesting and meaningful thing because these custom race medals witness every game you play.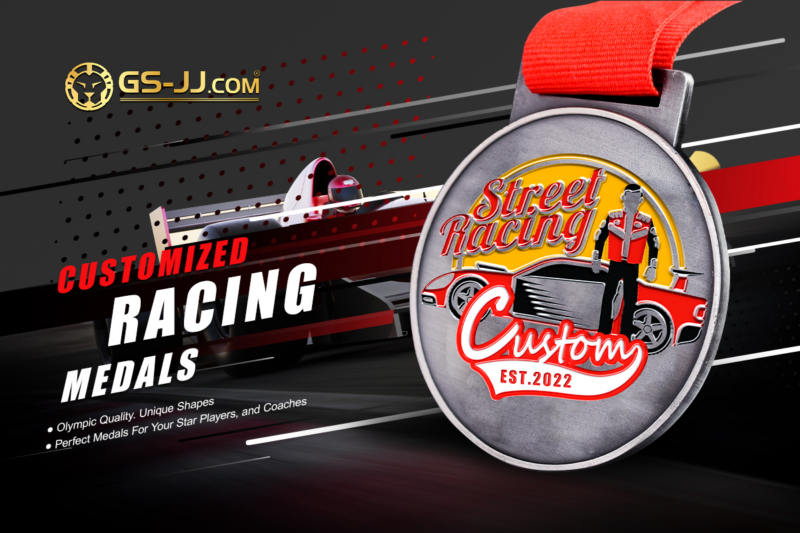 About The Author